And no, that doesn't include spending more upfront, it's about being savvy.
Poor choices can have a negative effect on your business but can be easily avoided by good planning and partnership with professional design and fit out contractors caring that your fit-out stays looking like new.
Investing in good commercial fit out companies will guarantee you the best results in bringing your space to life. Ensuring that you not only get a high quality space that looks great, but also providing practical solutions that are designed to last and save you money.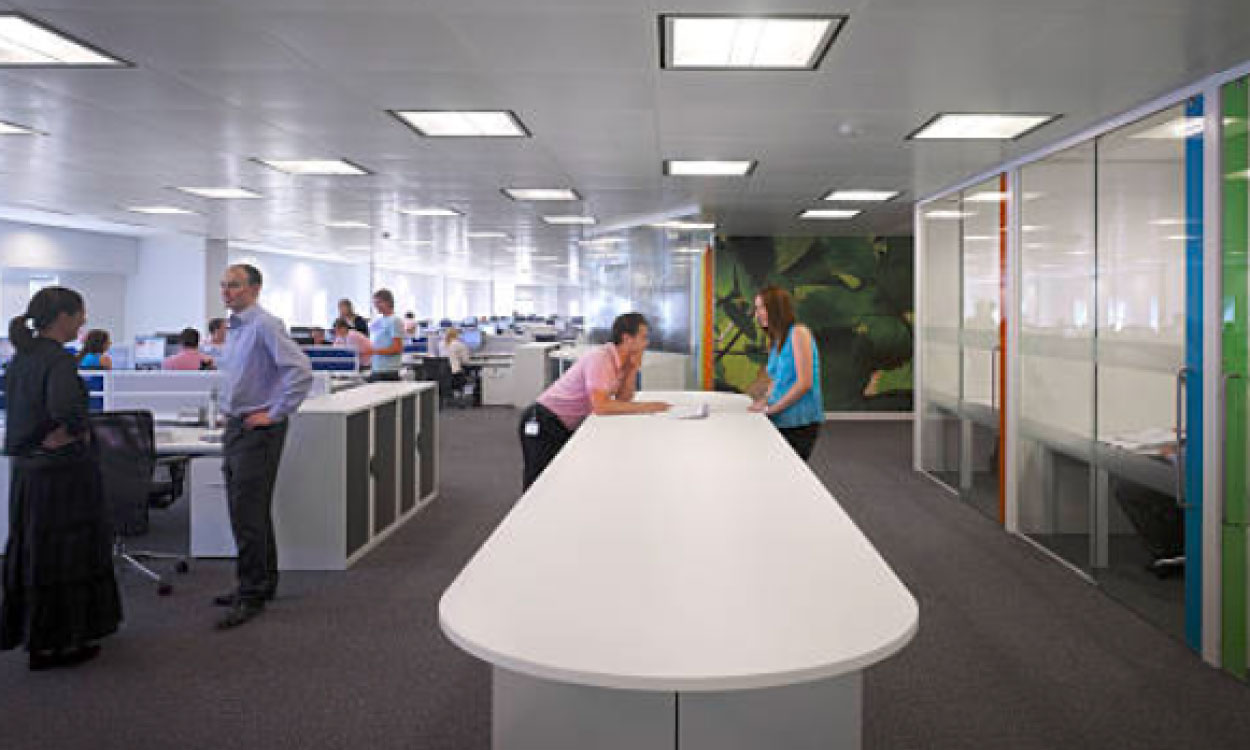 Do maximise your space
Of course any business owner's dream is to have as many staff as possible, but it's important to find a balance between creating revenue and maintaining a pleasant environment for both customers and employees. Take the time to assess your current working environment to see whether your team and your customers are able to move around comfortably.  With more elbow room, there will be less wear & tear damage.  For instance, chairs won't be backed into walls so fewer holes will be knocked in the wall and chairs will last significantly longer and stay looking newer.
Do be savvy about finishes
Finishes – Yes, mostly we are talking about hardwearing wall & floor finishes: vinyl rather than paperback wallpaper; quality nylon floor tiles as opposed to acrylic.  But being savvy with finishes is also important as, non-perforated ceiling tiles will collect less dust over time which means the ceiling will stay looking white for much longer.  Never overlook colour: did you know an anthracite desk will obviously scratch and look shabby very quickly?  Colours that are motivational and don't date can be key, you know lime green was just the thing a few years ago…
Do choose efficient electrical and mechanical solutions
Any commercial refurbishment is likely to be a relatively big investment and as a business you'll always be looking for ways to keep your costs down without sacrificing quality. Rather than choose a cheap system, why not opt for those with higher efficiency and save money over time?
Be sure to research various commercial fit out companies in advance and choose an experienced firm that able to recommend and install the best systems which will save you and your business energy, time and money.
Don't forget about the environment
Any commercial, residential or professional space that takes advantage of energy saving technology will be healthier and even save money in the long run. Consider tearing down interior walls, installing glass partitioning or increasing window sizes to replace high cost artificial lighting with mood boosting natural light from outside. Opting for mid-height screens to breakup space that don't require extra lighting is another option.  Electric heating (another environmentally friendly option) is easy to install and requires little to no ongoing maintenance. Modern systems do not require fossil fuels, do not produce carbon dioxide and even boast 100% energy efficiency.  Don't skimp on insulation, this has a very quick payback period and will not only reduce heating bills & keep the office toasty warm but reduces a lot of unwanted noise.
Don't underestimate the power of natural lighting
Natural lighting should never be overlooked. Nowadays people spend the majority of their time indoors but we still prefer natural over artificial lighting. Natural light from outside will make it easier for your employees to perform tasks and lack of it can negatively impact both productivity, mood and even cause headaches and fatigue long-term.
If you're struggling with the do's and don'ts of your office fit out, then the experts at Accolade Commercial Interiors are on hand to help. With years of experience in office design we'll guide to you through the do's and don't with ease from colour schemes to office furniture and finishes – we've done it all. Contact us today for more advice.