If you are leaving your business premises, the last thing on your mind is what happens when your commercial lease comes to an end. Do you really want to focus on dilapidations when the crucial thing is to survive and thrive?
You really should know everything about your commercial property lease and be savvy to the potential cost of dilapidations.  The dilapidations bill for tenants to repair, re-instate and decorate at the end of the lease can run into thousands of pounds.  Moreover, it can come as a shock as most tenants are focusing on their new premises towards the end of a lease.
The condition of a property begins to deteriorate from the date a lease starts, and most commercial tenants are obliged to keep the property they are leasing in a good state of repair.
Thousands of companies have signed up to leases without any exit plan and many business leaders have no idea how to estimate dilapidation costs or what is involved in the dilapidations process, i.e. "making good" the building to the original state it was in.
We explain what dilapidation costs are and how businesses can avoid being slapped with a hefty bill.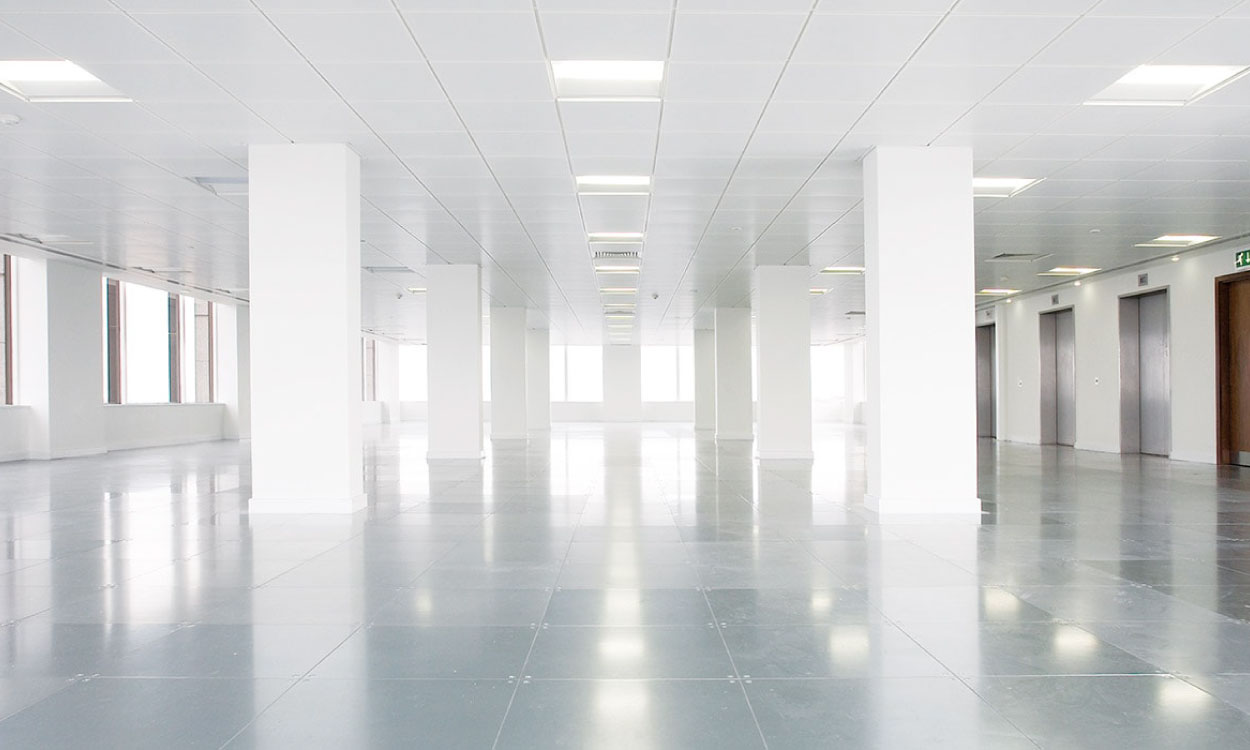 What do dilapidations mean?
The Royal Institution of Chartered Surveyors (RICS) describes dilapidations as "breaches of lease covenants that relate to the condition of a property during the term of the tenancy or when the lease ends." Part of English Law, dilapidations legislation enables a commercial landlord to charge a tenant to put the property into a lettable state.
What kind of things do dilapidations include?
Dilapidation costs vary according to individual lease agreements, but can include:
Removal of partitioning, cabling, signage, safes, lift shafts, furniture, plants and any other fixtures and fittings that have been installed since the start of the lease.
Replacement of kitchen, WC facilities, carpet replacement and lighting.
Redecoration
What is a schedule of dilapidations?
A schedule of dilapidations, prepared by the landlord (or their dilapidations surveyor), is a formal list detailing items of repair, maintenance and reinstatement which a landlord deems in need of remedy to comply with the terms of a lease.
A terminal schedule of dilapidations outlines the work to be done and the landlord presents it to the tenant towards the end of the lease (usually in the last 6 months). Works must be completed before the end of the lease term.
Some leases allow tenants the option to exercise a break clause after a specified time. There will often be conditions associated with the break clause which might include compliance with repair and decorating covenants. A landlord could refuse to accept the break if a tenant fails to comply with these conditions.
What is a schedule of condition?
A schedule of condition establishes if the property is in disrepair before you commence occupation and can help to reduce dilapidations liability. It can help support a case if there are subsequent disputes. It is good practice to seek agreement with the Landlord that the schedule is a fair reflection of the condition of the property. This is a crucial document that is used later to establish responsibility for dilapidations.
A schedule of condition, a professionally prepared document consisting of descriptive text and supported by photographs, is usually compiled by a building surveyor after a thorough inspection of the property.
How to mitigate the risk of huge dilapidations costs
Read the small print
Before signing on the dotted line, read the small print of any lease agreement and, importantly, understand the dilapidation implications. A full repairing lease, for example, could mean you have to pay for any structural damage to the building.  If you have a relatively short lease, this is a hefty cost and you will derive minimal benefit the investment.
Seek legal advice
At the beginning of a lease, always engage a solicitor to read over your lease agreement and appoint your own surveyor to look over the building – a dilapidations survey may seem like an unnecessary expense but could save you thousands later. Ultimately, you want to know exactly what your liabilities are and that your repairing obligations are fair. You will also need to know if the landlord is able to enforce any repairing obligations during the lease term.
Be aware that a landlord is not obliged to serve a schedule of dilapidations before the lease expires so it is prudent to take advice from a chartered building surveyor on potential liabilities in time to carry out any necessary works.
Negotiate
Negotiating is important at the outset – from ensuring you are happy with the terms of your lease, through to a fair dilapidations schedule.
Budget for dilapidation costs
The real cost of dilapidations is not usually apparent until nearing the end of a lease, which means if a company has not set aside funds for this, they could find themselves in financial difficulty. A substantial schedule of dilapidations could put a company out of business. Estimate dilapidations at the beginning of a lease and make a subsequent dilapidations provision throughout the term of the lease.
Relocatable fixtures and fittings
Using relocatable elements, such as demountable partitioning, free-standing meeting pods and extension power leads in desk cable trays, reduces the dilapidations costs as these items are much cheaper and quicker to remove at the end of a lease.  Your fit-out company will be able to advise how the initial fit-out can be adapted to reduce your dilapidation liability later on.
Carry out your own dilapidation surveys
Many tenants do not realise that landlords' bills can be challenged and reduced by a building surveyor and that, with planning, even bigger reductions can be made by undertaking the work themselves.
We have saved clients well over 50% by carrying out the dilapidations survey and, subsequently, the remedial works rather than making a financial settlement with the landlord.  For instance, the installation of new air-conditioning improves a building and, rather than pay for its removal, it can be successfully argued that leaving it in situ improves the value of the premises to the benefit of the landlord.
Allow time to carry out repairs and 'make good'
When you are nearing the end of your office lease, be sure to allow enough time to carry out any repairs and alterations to return the space to how it was when you moved in accordance with your lease agreement.
You can appoint an office fit-out company to carry out the work for you. It is a good idea to use a reputable company with experience of dilapidations work. If you are doing the work yourself, check the lease to see what needs to be redecorated and cleaned and to what standard.
As a specialist interiors contractor, Accolade has worked extensively with businesses to complete remedial works in accordance with lease agreements and ensure commercial properties are brought back up to standard, for more information simply contact us today.