Since the rise of large internet-based e-commerce sites, the growth of online shopping has been exponential, with a huge increase in the number of consumers choosing to buy online rather than with dealers, and that's now caused you to wonder whether it's worth speaking to a dealer?
Okay, lets dive into a detailed comparison chart of buying online vs through dealers that outlines the pros and cons for each:
In confirmation, both are good in their own spheres, but as we will discuss they are uniquely different.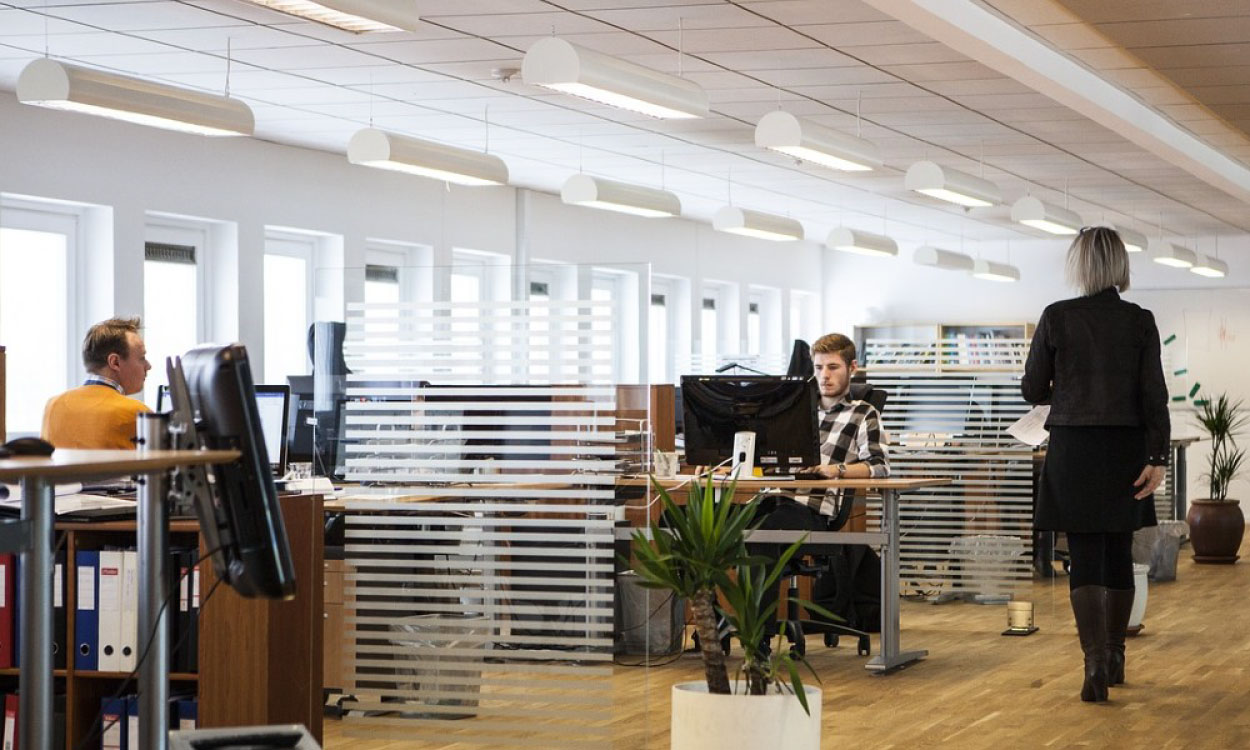 Is Buying Online a Cheaper Option?
In short – yes – buying office furniture online is cheaper for Individual products, as online products are box shifted with quick delivery to tens of thousands of customers. On the other hand, if you have a lot of furniture to buy, Dealers can offer generous project discounts and can remove and recycle your old furniture.
Next-Day or Next Week Delivery
From the moment you order some furniture you can't wait for it to arrive. Office furniture website companies that offer next-day delivery on 1000s of stocked items, make it easy to fulfill your needs quickly, meaning dealers can't compete on lead time. This is because the majority of the products they buy are made to order locally.
Dealers achieve a 1-week delivery time, but they manage to justify their long waiting period by providing higher-quality sourced products.
Search Over 1,000,000 Products…
More often than not, online companies give you more options as they have a wider customer base, this is because the majority of their orders are for home offices, which means they may have to cater to a wide range of customers' needs.
Saying that, so much variety can be overwhelming, so speaking to a furniture consultant that provides personal advice for your office can be very useful, as after all furniture can cost hundreds if not thousands for an office.
When choosing to purchase through dealers, they can offer samples that allow you to try and see whether it fits your needs.
Why Customise your Office Furniture?
We spend one-half of our woken day at the office, so the work atmosphere has a huge influence on us. Being able to customise office furniture is a fantastic idea to enhance the atmosphere of your office, as it promotes your companies brand image and values through bespoke designs that helps connect employees.
When ordering online, you get what you see, whether you're ordering a chair, desk, or storage unit, there are little to no customisation options.
Dealers can produce custom designs specific to your company and employee needs. For example, some of your taller staff may need chair adaptations such as extendable seat pads for improved comfort. Equally, providing specialist glossy finishes to make the product stand out or adaptations to accommodate your own working styles such as height-adjusted desks to fit certain equipment is better done by a dealer.
Installation Costs
The obvious advantage of installing your own furniture is that you can save money; although if you would like online companies to build and install, it can cost between £20 – £70 per item.
On the contrary, dealers offer free delivery and installation which saves you time, the risk of ordering the wrong solution, and the hassle of building something up.
In addition to this, from the moment you call a dealer you can transfer the risk to them, which provides you peace of mind when ordering complex furniture that can often require technical knowledge in the installation process.
As let's be honest, you don't want to be running 4 extension cables all over the office!
Some larger products such as bench desks may require space planning and a professional's advice helps to ease the pressure in making sure that you maintain a lovely office.
Going the extra mile…
At Accolade, we never forget that the highest form of appreciation is not to utter words but to live by them. So, when we receive your order, it doesn't just go on our books in a long line of customers, we take your order personally.
As part of our customer care, we have after-care services to keep each of, our customers happy. For instance, if you decide you're wanting to move offices and need help re-installing your furniture or if you decide that you no longer need your old furniture, we would be glad to remove and recycle old furniture free of charge.
In addition, we also have services where if any of our products arrive or turn faulty, we offer a warranty service where we repair your furniture to good working order. Similarly, products like chairs over time gain minor issues such as gas lifts and armrests eventually get worn down, now we understand that replacing an armrest pad isn't simple. So, we have imputed a repair service that makes it simple to repair damaged parts.
In conclusion, both Online and Dealers have their place – it depends on, how fast do you need it? How easy the office furniture is to install? Does it require advice and personalisation? Once figuring out what your company requires, feel free to give us a call and get a professional's advice on certain specs and let us take the pressure off getting the right furniture for your office and simply contact us today.