One thing that is lacking working from home is the fun of catching up with colleagues and social interaction.  Your office must attract your staff back and inspire them with your company vision.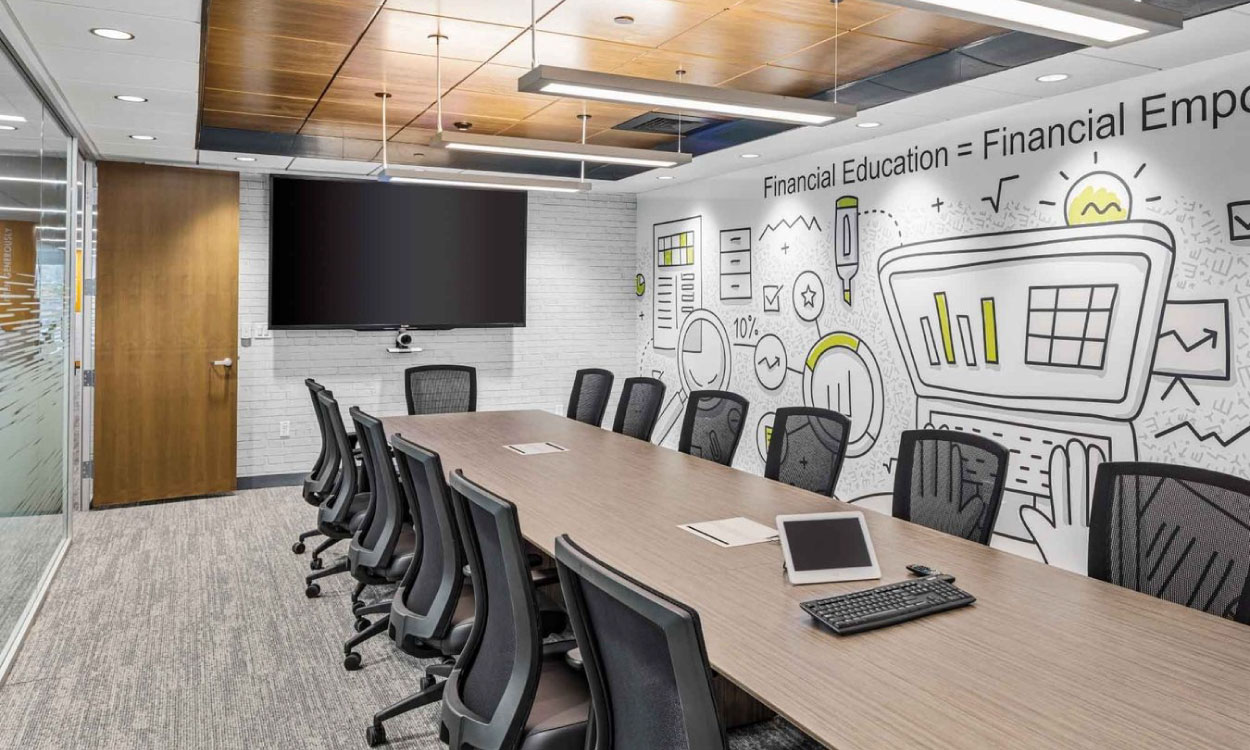 Is there a cheerful, positive, proactive, busy, caring atmosphere in your office that you would like to carry through to your customers?
Cheerful decoration
Neat, tidy & efficient office layout
Open areas for brainstorming and collaboration
Breakout space where staff enjoy company
After Covid 19, where interaction has been limited, it is an ideal time to care for your staff and promote a positive can-do atmosphere.
Even the staff entrance needs to be inviting and create a feel-good vibe as you step across the threshold.  Just follow the path where your staff enter every morning – does it make you feel optimistic?  If not, why not?  There are hundreds of simple cost-effective solutions which can be tailor made to suit your business.
How about half a dozen fresh eggs for each of your staff as they leave for the weekend, go-on, shock them!
Provide positive conversation and extend the cheer into the weekend.  Make your office home from home.
For more information about office interior design, fit outs or for more information on how to make your office a great place to work, contact us today.